Being the largest organ of our body, taking care of our skin is essential. Several people are getting serious on how to take care of their skin the best possible way. Some would actually spend plenty of money just to achieve skin that others would envy of.
Considering all those highly expensive commercial skin care products on the market, we must not forget the all- time favorite ways of giving the utmost care and pampering to our skin that we are used to doing in achieving radiant and glowing skin naturally at a low cost.
Rest, Rest, Rest
No one is superhuman. Everyone needs some rest. At least eight hours of good sleep will make a great difference not only on your skin but to your overall well-being as well. Good sleep could reveal the best out of you that no other face cream can.
Detox once in a while
Detoxify yourself naturally by eating fresh citrus fruits. Vitamin C- enriched foods like lemons would cleanse your kidney and livers. Likewise, oranges would get wrinkles off to your face.
Moisturize your skin

For best result, apply moisturizer onto your face from bottom to top.  Giving a gentle massage onto your face would make you feel good and improve blood circulation.
Protect your skin from sun damage
Wearing sunscreen daily would protect you from any sun damage such as wrinkles, sunburn and even skin cancer.
Have a sex life
Studies show that having sexual intercourse releases endorphins that would give an unexplainable glow on the skin.
Pop a pimple
Popping pimples are not good but if you do it the proper way it would actually benefit you. With two cotton buds placed on both sides of the zit, press them gently until it pops. Dab a salicylic acid treatment on top after cleaning.
Pore strip for your zit
Instead of popping a zit using two cotton buds, you can use a pore strip to easily pop a zit and achieve the same result.
Chocolate as antioxidant
Protect your skin by eating dark chocolate. It is said to be a good antioxidants. Don't deprive yourself. Satisfy your cravings.
Make it a habit to exercise
Proper exercising can do more to your body. It will burn calories and helps improve blood circulation. Good blood circulation would help in the delivery of oxygen and vital nutrients needed to rejuvenate your skin.
Hydrate yourself
Drink 6 to 8 glasses of water a day. Chug coconut water is a good water replacement to replenish the water inside your body.
Have an At-home facial
Do a facial mask and moisturize your face with cream or oil weekly. It will hydrate your skin and eliminate excess oils.
Beat the aging signs with a cup of tea
A bag of tea a day would give you better skin complexion and avoid the signs of aging. Tea components would help the skin easily absorb skin care ingredients.
Mist for your face
Face mist can hydrate and rejuvenate your skin. It can prevent and protect the skin with its mineral composition like Selenium can restore skin's pH balance.
Exfoliate your skin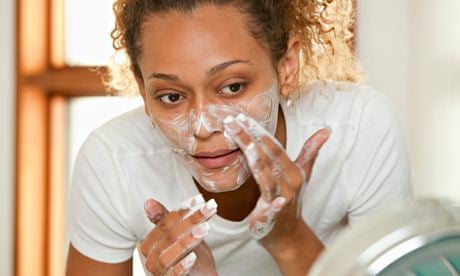 Exfoliating your skin twice a week will help avoid skin irritation. You can use a face scrub with round beads to remove dead skin cells and make the skin glow.
Go Bare with Makeup
Go out without wearing makeup. Give your pores a rest for some time. Relaxing your skin from cosmetics would make your skin feel fresh.
Refresh your skin from time to time
Sweating is good for the body but you should not forget to refresh your skin every time you sweat. Going out with wipes or towels at all times would help you refresh all day.
Have a relaxing shower
Open your pores by taking a warm shower and give your face a wash. Staying an additional five minutes with the running water would give enough relaxation.
Take a glass of wine
Red wine, in particular, is a great antioxidant. It will protect your skin from free radicals. But remember, too much of everything is bad, so we certainly advised to have just a glass of wine, not a bottle.
Do a Face Brush
Clean and exfoliate your skin by doing a face brush. It will likewise help in the blood circulation.
Exfoliate your lips
Your lips need to exfoliate as well just like your skin. Lip exfoliation will remove impurities like flaky, dead, chapped or dry skin cells.
Almonds for snack
Almonds contain a good amount of Vitamin E which is an antioxidant and helps in avoiding cell change and damage caused by sun's rays.
Simplify your beauty routine
By making your beauty routine simple you will avoid more harm. Instead of the getting the best result, the more extensive your beauty routines are the more harm they can do to your skin.
Clear those Eyes
Although eyes aren't skin, they are part of your face as a whole that need to be cleaned.
Cover what needs to be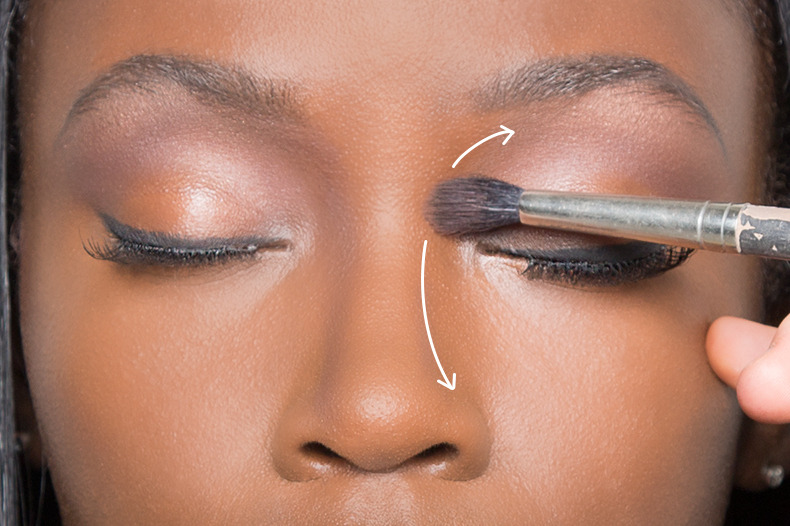 If you cannot have that real glow, look radiant by putting a highlighter under your eyes.
Smile, Smile, Smile
Never forget to put a smile on your face. It is free and will definitely give you a positive aura that would eventually emerge outside and make your skin glow naturally.